Nicki's husband "busted" in Cali.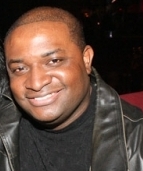 Blog King, Mass Appeal
BEVERLY HILLS — Nicki Minaj's husband, Kenneth Petty, refused to register as a sex offender now he "Beez in the Trap." The embattled ex-con was taken into custody by U.S. Marshals on Wednesday after turning himself in. Petty, who relocated to California in July 2019, was registered as a sex offender in New York. But the indictment alleges he didn't do the same in California. Red flags were raised last November when Petty got pulled over and arrested in Beverly Hills. The murderous miscreant was released on a $20,000 bond. But the L.A. County District Attorney charged his ass for failing to register.
Nicki's husband Kenneth Petty was arrested by the feds and indicted over failure to register as a sex offender: https://t.co/RMn5CeStGo pic.twitter.com/k73q1UxgZ9

— Complex (@Complex) March 4, 2020
Petty must've effectuated something erroneous during the follow-up process because the feds are now involved. If convicted, he faces up to 10 years in prison. Petty's rap sheet may require an addendum soon. The R. Kelly wannabe was convicted of first-degree attempted rape in 1995 which resulted in 4 years behind bars. While armed with a machete, he tried to insert his "Anaconda" into a 16-year-old girl.
Petty also served 7 years for the murder of Lamont Robinson in 2002.
Should Nicki, 37, be concerned?
Did she marry the right inamorata?
Share your thoughts.