Eighteen blacks assault teenager.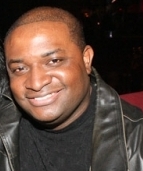 Blog King, Mass Appeal
NEW YORK — Law enforcement officials in Brooklyn, New York are lookin' to prosecute at least eighteen black dudes after they allegedly beat the hell out of a 15-year-old girl in broad daylight. The Rodney King-esque trouncing transpired Thursday afternoon on Utica Avenue near Sterling Place in Crown Heights. It was also captured on video. Raw footage shows a gang of thuggish malefactors taking turns stomping the poor girl as she laid helplessly on the ground.
Afterwards, the spineless miscreants purloined the victim's cell phone, debit card and tennis shoes. It's a damn shame. "She was bleeding like crazy," said Anita Peavy who owns an electronics store where the bombardment took place. "We just tried to keep her calm and sitting there until the ambulance came."
The girl is alive and she's expected to make a full recovery.
Do you think a gang initiation was involved?
Watch the disturbing video.
Share your thoughts.