Patrick Mahomes drops bombshell.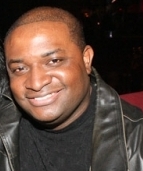 Blog King, Mass Appeal
LOS ANGELES — During his inaugural season as a starter, Kansas City Chiefs phenom Patrick Mahomes set a plethora of NFL records when he because the youngest quarterback to throw for 5,000 yards and 50 touchdowns. The ensuing campaign he became the youngest signal-caller to win a Super Bowl and league MVP honors. But, during a recent chinwag on LeBron James' HBO show "The Shop," Mahomes raised eyebrows when he admitted he just learned to comprehend NFL defenses.
On top of that, he's only played football for 6 years.
No lying in the barbershop.

On an all-new edition of The Shop: UNINTERRUPTED, Maverick Carter is joined by Patrick Mahomes, Chadwick Boseman, Trae Young, Roddy Ricch, Tiffany Haddish, and Steve Stoute. #TheShopHBO returns Saturday at 10 pm. pic.twitter.com/zWB4vOFaeK

— HBO (@HBO) March 4, 2020
"I really didn't understand how to read defenses until halfway through like, last year," said the 24-year-old wunderkind, referring to 2018. "I understood coverages, but how to be able to pick up little tendencies defenses do, stuff that [Tom] Brady and them have done, stuff that they know it and they just do it. I was just playing. And then this year, I could actually recognize more and more stuff. And I think the more experience and the more I learn, then I'll be able to go out there and call plays and do that different stuff because I've seen it. I still think there's a long way for me to go… and that's where mentally, I think I can still get better."
"Physically, I feel like I've done a lot of stuff," Mahomes continued.
"I always work on the fundamentals. But mentally, I can still take my game to a whole 'nother level."
Damn! Mahomes is already the NFL's best QB and he still has room to grow.
That doesn't bode well for the rest of the league.
Watch the clip.
Share your thoughts.