Saturday Night Live spoofs Coronavirus.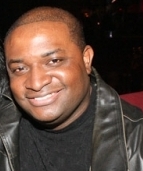 Blog King, Mass Appeal
NEW YORK — The cast of "Saturday Night Live" poked a little fun at the coronavirus outbreak over the weekend with a "Sands of Modesto" soap opera that goes way overboard with precautions. Actors Daniel Craig and Kate McKinnon are farcical in maintaining a "social distance" to eschew contracting COVID-19 which entails the use of latex gloves and spritzing antiseptic on everything. Daniel also caresses Kate with a prosthetic arm from several feet away before nuzzling and kissing her through a sheet of Plexiglas. The panicky lovebirds partake in Saran Wrap copulation seconds later.
The non-contact sketch concludes with a Barbie Doll catfight and Daniel's ex-wife (Cecily Strong) sneezing as Daniel and Kate seek an egress through the front door. Give SNL credit. Sometimes you gotta chortle to abnegate crying. But, to some, the coronavirus is hardly a laughing matter.
Dr. James Lawler, a professor at the University of Nebraska Medical Centre, predicts 96 million Americans will become infected and 500,000 will die from the airborne pandemic. Keep in mind, the United States has a population of more than 300 million people. So he's talking one third.
Yikes!
Dr. Lawler also said the elderly demographic will get hit the hardest.
Given the fact so many victims have died from the disease, was the skit performed in poor taste?
Watch the crazy soap opera.
Share your thoughts.