Azriel Clary drops dookie bombshell.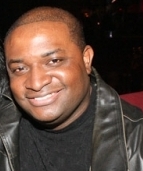 Blog King, Mass Appeal
CHICAGO — R. Kelly's sexual assault case just took another bizarre twist. Azriel Clary, a former odalisque in Kelly's harem, dropped a bombshell the other day when she accused the ignominious singer of forcing her to masticate her own feces. She said Kelly filmed the sordid ordeal. Azriel made the shocking revelation in a promotional clip for "Precedence" — a documentary produced by the ASIS Entertainment Network. In the video, Azriel tells a federal agent she was coerced to defecate into a cup prior to bon appétit.
Yuck! That's disgusting!
In this clip, Azriel tells the feds what is on the newfound tapes soon to be used against R.Kelly. She tells the Feds R.Kelly made her eat her own feces. She also tells R. Kelly it's over.#Precedence #Coming soon pic.twitter.com/5FEsCTpg45

— IG: RahiemShabazz (@rahiemshabazz) March 7, 2020
"He has a video of me — he made me do this video, actual — doing a number two in a cup and then eating it out of a cup," Azriel explained. Seconds later, a lachrymose Kelly can be heard imploring Azriel to give him a second chance after she declares the relationship over.
"It's done, it's done, it's over, you may not even make it to trial," Azriel told the 53-year-old vocalist as he cried like a little bitch on the phone. "I'm so sorry for you. I'm sorry, I really did love you, and you lied to me, you used me, and you played me."
Gotta give Azriel credit for being candid.
But she should've took that sh*t to the grave.
Never tell anyone you ate doo-doo.
That said, do you believe her?
Would you ingest a turd for someone you love?
Watch the clip.
Share your thoughts.