Michael Strahan seeking custody.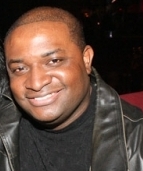 Blog King, Mass Appeal
NEW YORK — Good Morning America's Michael Strahan is already entangled in an embittered child support battle with his second ex-wife, Jean Muggli Strahan. Now we can add custodial rights to the docket. The former NFL star filed court docs the other day seeking primary custody of their twin 15-year-old daughters, Sophia and Isabella. Mike, 48, is accusing Jean of beating the sh*t out of the girls in conjunction with emotional abuse. He also claims Jean has failed to take the twins to court-ordered therapy sessions and the girls are routine no-shows for their volleyball matches and equestrian bouts.
Good Morning America's Michael Strahan is probably having a few sleepless nights as he faces some custody issues with his ex-wife Jean Muggli involving their twin daughters.https://t.co/eeX0nIx0NP

— theGrio.com (@theGrio) September 17, 2019
Mike told the judge it's been this way for years and he's got tangible corroboration to boot. Right now, Jean is the custodial parent and Mike has visitation rights. The New York Giants legend wants those roles reversed pronto. Mike lives in New York and Jean resides in North Carolina.
As previously mentioned, they're already embroiled in a splenetic child support dispute.
Jean is seeking $500,000 per month.
So the feud promises to get even nastier.
Share your thoughts.