Coronavirus sparks league suspension.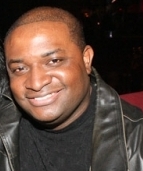 Blog King, Mass Appeal
OKLAHOMA CITY — The NBA suspended its season "until further notice" after Utah Jazz center Rudy Gobert tested positive for the coronavirus. The announcement came just moments after league officials postponed Wednesday's contest between the Utah Jazz and Oklahoma City Thunder. Gobert's teammate, Donovan Mitchell, has also contracted the malady. "This is crazy. This can't be true," said Dallas Mavericks owner Mark Cuban in response to the NBA's decision to halt operations. "I mean, it's not within the realm of possibility. It seemed more like out of a movie than reality."
The league issued the following statement: "The NBA is suspending game play following the conclusion of tonight's schedule of games until further notice. The NBA will use this hiatus to determine next steps for moving forward in regard to the coronavirus pandemic."
Gobert, the league's defensive player of the year, learned he had COVID-19 shortly before tipoff.
As a joke 2 days ago Rudy Gobert touched all the mics on purpose mocking the coronavirus… today he just got confirmed positive for having it. 🤦‍♂️ pic.twitter.com/bpNJXrfWaw

— Undiluted Media (@undilutedmedia1) March 12, 2020
Members of both the Thunder and Jazz will remain in quarantine until testing is completed. Teams the Jazz have faced within the past 10 days were also instructed to isolate; this includes the Cleveland Cavaliers, the New York Knicks, the Boston Celtics, the Detroit Pistons and the Toronto Raptors.
Two days prior to Wednesday's diagnosis, Gobert joked with reporters about contracting the respiratory disease. Now he realizes it's not a laughing matter. COVID-19 is dominant both on and off the court.
Share your thoughts.