March Madness is cancelled in 2020.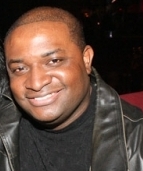 Blog King, Mass Appeal
INDIANAPOLIS — With 6/1 odds, the top-ranked Kansas Jayhawks are the betting favorite to win the national title. But it won't happen. That's because, on Thursday, the NCAA cancelled all of its winter and spring championships (including the men's basketball tournament) amid heightened concerns over the coronavirus pandemic. The unprecedented resolution means "March Madness" will have to wait 'til next year. "This decision is based on the evolving COVID-19 public health threat, our ability to ensure the events do not contribute to the spread of the pandemic, and the impracticality of hosting such events at any time during this academic year given ongoing decisions by other entities," the NCAA said in a statement.
NCAA cancels remaining winter and spring championships: https://t.co/qzKAS4McEI pic.twitter.com/G6XreZx35E

— NCAA (@NCAA) March 12, 2020
KU head coach Bill Self echoed a similar sentiment. "While we are disappointed for the players, it was the right and necessary thing to do," he said. "This is bigger than a sport or championship. I know our medical staff and the NCAA will research all avenues to determine the appropriate steps moving forward."
College hoops ain't the only COVID-19 victim. The NBA suspended its season on Wednesday after Utah Jazz center Rudy Gobert tested positive for the respiratory disease. The National Hockey League, Major League Soccer and Major League Baseball have also discontinued and/or postponed operations.
"March Madness" first began in 1939 and has never missed a season 'til now.
Do you agree with the NCAA's decision?
As a society, are we overreacting?
Share your thoughts.