The Banker really 'racist,' but good.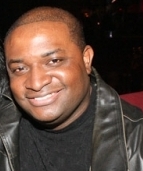 Blog King, Mass Appeal
HOLLYWOOD – Are you black and can't get a loan? If so, you can probably relate to George Nolfi's recently released drama "The Banker." Despite garnering a middling score of 68 percent on Rotten Tomatoes' renowned Tomatometer, the bodacious film still gets a thumbs up for a trio of crackerjack performances by Anthony Mackie (Bernard Garrett), Samuel L. Jackson (Joe Morris) and Nicholas Hoult (Matt Steiner). Based on a true story in the '60s, "The Banker" illuminates the redline struggles of two negro proprietors — Garrett and Morris — who are relegated to remunerating a working-class white man (Steiner) to be the pretentious countenance of their real estate firm while they pose as a custodian and chauffeur.
Don't pay the man. Be the man. Go see #TheBanker in theaters now. Coming to the Apple TV app on March 20. pic.twitter.com/TnY4H28Jdw

— Samuel L. Jackson (@SamuelLJackson) March 6, 2020
After marrying whilom club entertainer Eunice (Nia Long) in 1963, Garrett relocated to Los Angeles to concoct the venture. But the banks refused to give his black ass a loan because of skin pigmentation. Determined to launch his métier, Garrett formed a partnership with Morris and the rest is history.
"The Banker" was supposed to premiere last November. But the movie was pulled last minute due to "potentially damaging charges that surfaced from a family member of the Garretts."
Do you plan to descry the film?
Watch the preview.
Share your thoughts.