Atlanta procurer assaults hooker.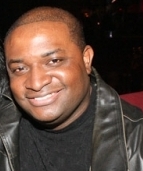 Blog King, Mass Appeal
ATLANTA — "Hey, dirty, baby I got your money…" Law enforcement officials are investigating after a negro souteneur beat the sh*t out of his Caucasian prostitute after she eschewed copulation with clients amid trepidation of contracting the deadly coronavirus. The Ike & Tina ordeal transpired inside a gas station convenience store in Atlanta. It was also captured on video. Cell phone footage shows a woman punching the fille de joie multiple times in the countenance.
Seconds later, the procurer steps in to finish her off. As the ruthless pimp continues to beat and choke her, the call girl ultimately waves the white flag, telling him, "Okay I'll get you your money." The hobbled hooker then limped towards the parking lot to solicit a throng of concupiscent customers.
Rumor has it she gave up the ass about an hour later.
Actress Maia Campbell is also turnin' tricks in Atlanta.
Does the dirty south have a streetwalker problem?
Watch the disturbing video.
Share your thoughts.