Will coronavirus unearth globalists, the Antichrist?
COVID-19 makin' everything 'sick.'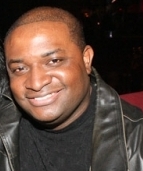 Blog King, Mass Appeal
WASHINGTON — Look, there's no point in sugarcoating the obvious. Ladies and gentlemen, we're in trouble. We're in deep trouble; mainly because too many nations have flipped the bird at our global economy amid trepidation of the novel coronavirus that's probably no more pernicious than influenza (the flu) or AIDS. Thanks to closures and cancellations, billions of dollars are being flushed down the toilet and nobody's battin' an eye. Last season, the NCAA Men's Basketball Tournament (March Madness) pulled in $933 million in revenue from media rights, ticket sales, corporate sponsorships and television ads. This year it's generating $0.00 and nobody cares. That's nightmarish in itself. The NBA, the NHL and other lucrative events were also euthanized. Here's another reason for concern: Last year, 37,000 Americans perished from the flu in addition to roughly 500,000 globally. So far, we've had thousands of recondite deaths in the United States. Yet, we're evacuating schools, shutting down businesses and laying off employees at an historic rate which begs the question:
Why panic over COVID-19 and not the flu?
Besides, there's a conspiracy theory runnin' rampant claiming the implementation of 5G technology (radiation poisoning) is most culpable for today's pandemic, not COVID-19. When using cell phones and mobile devices, electromagnetic waves generated from 5G towers, satellites, etc., travel through your body. Many believe those waves are capable of causing cancer and flu-like symptoms for those with faulty immune systems. Look, 5G tech is awesome! Because of it, we're benefiting from increased Internet speed, faster uploads/downloads, you name it. But there may be a cost and it could be fatal.
Others are convinced China detonated a COVID-19 bioweapon to disable the global economy.
Regardless the reason, now it's time to confabulate the D-word.
The chances we'll see another "Depression" are slim.
But that's certainly where we're headed.
Sure, we'll benefit from a stimulus package while our laid-off asses remain sedentary at home. But that's equivalent to taping a band-aid on a broken leg. If conditions don't ameliorate, another Depression seems inevitable; except the next version will be more inimical than the pecuniary debacle of 1929.
The first Depression, if you recall, lasted 10 years.
Odds are that won't happen again.
But who knows?
So what is a Depression and what does it mean to you?
For starters, a Depression is what its Doomsday moniker suggests. It means the economy is depressed with stock market crashes, no fiscal growth, no cash flow and no profit. Therefore, you won't be able to frequent restaurants because they'll be closed.
Ditto for grocers and retailers.
You won't be able to shake a tail feather on Friday night because nightclubs will be abandoned.
And you can forget pizza delivery because those venues will be red-tagged.
Put differently, picture the economy deceased like Pretty Ricky in "Boyz n the Hood."
A Depression also transpires when consumer demand exceeds supply.
For example… when you patronize a supermarket, there's usually several loaves of bread on the shelf and you're free to purchase as many as you want. In the event of a Depression, there's only one loaf of bread on the shelf and 10 people standing there waiting to buy it.
Rather than allow you and I to duke it out in the aisle, the federal government will confiscate the loaf and allocate its pieces. So instead of garnering 2 loaves of bread, you're now getting 2 slices. In other words, your mazuma would be relegated to obsolete status overnight.
You should know a Depression doesn't discriminate.
Doesn't matter if you're a millionaire or a vagrant.
Doesn't matter if you're Taylor Swift or Maia Campbell.
Your cash would have no monetary value.
President @realDonaldTrump spoke with executives from America's fast food companies to discuss the important role that drive-thru, pick-up, and delivery service can play in the weeks ahead! pic.twitter.com/tmxabLcC3w

— The White House (@WhiteHouse) March 17, 2020
Nugatory currency means the government and the military via Martial Law will be tasked with fulfilling our needs relative to sustenance and healthcare. You'll also be given a curfew. Coronavirus victims will be quarantined in internment camps where they'll have zero contiguity with society.
If you try to egress or grow contumacious, army soldiers will have the green light to blow your ass to smithereens. If you want a somewhat accurate illustration of what we could potentially face, watch "Outbreak" or "Contagion" pronto. Both films are "Must-See TV" in today's precarious times.
With the technology we have in place, there's also a chance you and I will be coerced to receive a Radio-frequency Identification (RFID) chip implant in the form of nanotechnology through vaccination. Many people and pets already have them. Biblically, some have drawn parallels between RFIDs and the "Mark of the Beast (666)" — Revelation 16:2 and 19:20.
Without the mark, the prophecy says we won't be able to purchase goods and services.
We won't be able to lease an apartment or secure a mortgage.
We won't be able to put gasoline in our tanks.
We won't have access to the Internet.
We won't receive medical attention or vaccinations.
In other words, we'd be sodomized with no Vaseline.
Now, before any of that goes into effect, we're certain to undergo a civil war (Armageddon) as the religious community and radical activists get involved. But, the prophecy states the church will lose bringing about (in theory) that ghastly retribution known as "The Rapture."
Ok, that's a stretch.
But we can't rule it out.
Again,signs are ominous and everybody's creed varies.
Case in point, some believe the Antichrist is a perfidious beast who advocates worldwide peace in exchange for our souls. Others try to connect the dots between the Antichrist and our technology. For instance, the prophecy states the Antichrist will concoct miracles to help blind men see.
Well, thanks to technology, surgeons are able to perform a vitrectomy to give sight.
The bionic eye in the Argus II system has also restored visuals.
To compound matters, computers are more proficient when juxtaposed against humanity and their intelligence is nonpareil. Not trying to be an asshole, just calling it like it is. Bionics are flawless in their calculations and they've completely taken over many aspects of the labor intensive workforce.
Not convinced?
If we somehow endure the coronavirus pandemic, visit a local automaker.
A few years ago, yours truly conducted an appraisal of General Motors in Kansas City, Kansas and, during our tour, we encountered a row of robots working the assembly line. Keep in mind, those positions once belonged to humans. Now they're occupied by androids.
I asked the plant manager to elucidate and he said: "The robots never make a mistake in assembly, they're never late, they never call in sick, and they never need a break or a vacation."
Man, it blew my mind.
Never seen anything like it.
Again, if you get a chance, visit a car factory.
Sorry, I digress.
Back to the topic of convo.
Once you receive an RFID chip, you're at the clemency of government officials. They'll be able to track your immediate whereabouts and rumor has it the implant will contain a taser feature just in case you get out of line. Again, a "Depression" is a worst case scenario.
Not forecasting it'll transpire.
Merely illuminating the trajectory.
A Depression, should it transpire, is not a U.S. problem.
Many nations will be hampered.
Right now, the entire populace in Italy is being quarantined.
Ditto for Spain, and it appears we're next.
Telling you dawg, you'd be sagacious to get your affairs in order ASAP and prepare for the worst.
The fallout from COVID-19 (or 5G radiation poisoning) could get Whoopi Goldberg ugly, real fast.
Share your thoughts.