COVID-19 Video: Rapper Cardi B vents "frustration" over being quarantined
Cardi B rips coronavirus.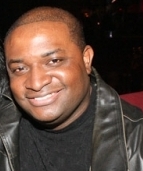 Blog King, Mass Appeal
ATLANTA — "My girl wants to party all the time…" After spending the past several days under quarantine as a precaution of contracting the novel coronavirus, Cardi B finally blew a gasket. Perhaps enervated from cabin fever, the 27-year-old rapper has grown sick and tired of solitary confinement. COVID-19 be damned, Cardi is ready to get out and shake a tail feather. But it may be awhile before that happens; especially at the rate the pandemic is permeating. The "Bodak Yellow" star voiced her exasperation through a polemic on Instagram Live.
"I need to know what's going on," Cardi fulminated in the video.
"If you f*cking work at 'The Pentagon,' let a b*tch know because I need to f*cking know, n*gga…"
"I don't know if you [can] tell, but I'm losing my f*cking mind," she continued.
"I want to get dressed up, I want to put a f*ckng lace front on, I want to put on my f*cking expensive outfits and I want to go f*cking out. And I can't."
day 5 of quarantine pic.twitter.com/9CQ7R0v1Yd

— jess ❥ (@cardiwonagrammy) March 18, 2020
Never one to mince words, Cardi said she detected something ominous when the economy went to hell in a handbasket. "You want to know something? I know sh*t getting real," she explained. "Once the stock market starts going low, that's how I know sh*t getting real."
Are you bored as f*ck?
Do you share Cardi's frustration?
Watch the video.
Share your thoughts.