The Neighborhood seeking season 3.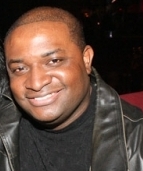 Blog King, Mass Appeal
LOS ANGELES — Dammit coronavirus! Look what you've done. Thanks to you, we're still not sure if one of our favorite shows will be renewed for a third season. The verdict regarding the future of "The Neighborhood" has been put on ice as we continue our domestic skirmish against COVID-19. As anchors of a variegated cast, Cedric The Entertainer (Calvin Butler), Tichina Arnold (Tina Butler), Max Greenfield (Dave Johnson) and Beth Behrs (Gemma Johnson) portray familial rivals who are intent on annihilating cultural boundaries through derogatory humor.
There's also a focus on gentrification.
Of course I got this info a few days ago. We are disappointed to not finish this season2 of theneighborhood , we felt we really caught are stride this season and were delivering a great show to y'all Monday nights.… https://t.co/GpEFwZZevE

— CedricTheEntertainer (@CedEntertainer) March 16, 2020
The CBS sitcom is racist and facetious in an Archie Bunker – George Jefferson kinda way. From a TV ratings standpoint, a pronouncement could go either way. So far, season two is averaging a somewhat disappointing 0.89 rating in the 18-49 age demographic in conjunction with 6.12 million viewers.
When juxtaposed against its inaugural season, those figures are down 21% and 6%, respectively. So, what's the forecast? If the show finishes strong, a continuation becomes a certainty. If it becomes anticlimactic, Ced can kiss his black ass goodbye. Are you a fan of the show?
Do you clamor a trifecta?
Share your thoughts.