Kevin and Eniko expecting baby.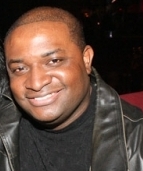 Blog King, Mass Appeal
LOS ANGELES — Social distancing be damned, Kevin Hart and his wife — Eniko — are expecting their second child together. The concupiscent lovebirds disseminated the maternal communiqué on Tuesday via Instagram with a photo of Eniko's baby bump with the caption: "baby #2." As tensions rise, it's nice to see somebody jovial during the coronavirus pandemic. "In the midst of all this we're counting our blessings and couldn't be more grateful," Eniko wrote. "Soon to be a family of 6!"
The comedian and his wife Eniko Parrish are grateful for baby no. 2 as they flaunt her growing baby bump on Instagram. Celebs like Gabrielle Union sends congrats. Watch! pic.twitter.com/1cmFkHqCbq

— E! Australia & NZ (@EOnlineAU) March 25, 2020
The impending neonate will join siblings Kenzo Kash Hart, 2, Hendrix Hart, 12, and Heaven Hart, 15. The last two belong to Kevin's ex-wife. No slip ups here. It's definitely a planned gestation. "We're going to do one more [baby] and then we're going to throw in the towel after that," Kevin told USA Today last year.
"One more is enough – that's a loud house. We have a loud one already between the kids and the dogs. So I think adding one more will really complete the Hart family circle and we'll be done… That's it."
Kevin and Eniko got hitched in 2016. The 40-year-old humorist confessed to cheating on Eniko when she was gravid with Kenzo. The infidelity was brought to light in the 2019 Netflix documentary "Kevin Hart: Don't F*ck This Up." Eniko said she "immediately lost it" when she found out.
But she decided to give the diminutive comic another chance.
"We've gone through it. We're past it. He's a better man now," she explained.
"But three strikes, you're out."
Does that mean Kevin has two strikes left?
Should Eniko seek tubal ligation?
Share your thoughts.