Madonna slammed following remarks.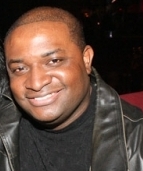 Blog King, Mass Appeal
LISBON, Portugal — Pop songstress Madonna is in hot water (literally) with fans after she posted a controversial video from her bathtub, claiming coronavirus is "the great equalizer" when it comes to humanity and its infectious impact on the world. The 61-year-old "Material Girl," who's dating 25-year-old Ahlamalik Williams, said it doesn't matter if you're black or white, rich or poor, gay or straight; COVID-19 doesn't discriminate. A naked Madonna disseminated the communiqué via Instagram.
No-Discrimination- Covid-19!! #quarantine #covid_19 #staysafe #becreative #brianeno pic.twitter.com/tvdzeJ7vv9

— Madonna (@Madonna) March 22, 2020
"It doesn't care about how rich you are, how famous you are, how funny you are, how smart you are, where you live, how old you are," she explained while sedentary in a warm bubble bath suffused with rose petals. "It's the great equalizer, and what's terrible about it is what's great about it…"
"What's terrible about it is it's made us all equal in many ways," Madonna continued.
"And what's wonderful about it is it's made us equal in many ways."
Apoplectic fans retorted in disputation.
"We can die from the same diseases, but the poor will suffer the most. Do not romanticize nothing of this tragedy," one user wrote.
Another added, "You sure about that? [COVID-19] testing… the rich and famous seem to be getting tested without any issues… Ahem!"
Do you agree with Madonna?
Is COVID-19 the "great equalizer?"
Is she off her rocker?
Watch the video.
Share your thoughts.