Bill Cosby seeks "prison release."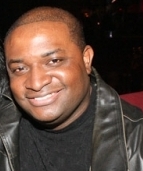 Blog King, Mass Appeal
PHILLY — Bill Cosby is seeking an early release from prison amid consternation of the coronavirus. Right now, he's virus-free. But the 82-year-old rapist fears his life would end if he somehow contracted COVID-19. "Mr. Cosby's lawyers are now considering filing a motion asking the court to release Mr. Cosby from prison and place him under house arrest for the duration of his sentence," said Andrew Wyatt, Cosby's attorney. "Specifically, the lawyers are focusing on whether states are granting early release to elderly inmates from prisons due to the coronavirus — which could be a valid legal argument for Mr. Cosby."
Bill Cosby's Lawyers Requesting His Release From Prison Over Coronavirus Concerns, Says Spokesperson (via @Fox411) https://t.co/bhLpomE8Za

— TMZ (@TMZ) March 26, 2020
Uncle Bill (aka Inmate NN7687) was found guilty of three counts of aggravated indecent assault in 2018. He's serving 3 to 10 years at SCI Phoenix in Pennsylvania. The former JELL-O puddin' pop spokesman slipped a mickey in the drinks of several chicks then had his way while they were unconscious.
Rapper Tekashi 6ix9ine and R. Kelly are also pursuing a premature manumit over COVID-19.
Is it time for inmates to make an emergency egress?
Share your thoughts.