Cardi B addresses conspiracy theory.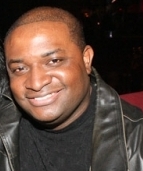 Blog King, Mass Appeal
ATLANTA — Cardi B believes celebrities and athletes are being remunerated to say they've tested positive for coronavirus to rouse societal trepidation, and she's not alone. The conspiracy theory has gone mad viral (no pun intended) as the COVID-19 pandemic gathers steam. The 27-year-old rapper voiced her fulmination via Instagram Live. "Let's say if I have the coronavirus right now. How am I supposed to know I got it because sometimes I be like, 'If y'all have a cough, you have it,'" she ranted.
"But then I be seeing these basketball players say like, 'Yeah, I have the coronavirus, but I don't got no symptoms.' So how the f*ck am I supposed to know when I'm supposed to get tested for it?"
Cardi b has gone full crazy. I mean corona virus has made me see that Cardi is just one goddamn awesome person. 😂😂#COVIDー19 pic.twitter.com/G0143rGQrY

— Timilehin (@timiparfect) March 21, 2020
Cardi continued, "I'm starting to feel like ya'll n*ggas is paying n*ggas to say that they got it, and if you are paying n*ggas to say that they got it, pay me too!"
British thespian Idris Elba, who recently admitted to testing positive, lambasted Cardi's claim that celebs are being compensated to disclose test results. His wife, Sabrina, has also tested positive.
"This idea that someone like myself is going to be paid to say I have coronavirus, that's like, absolute bullsh*t," Idris fumed. "It's stupid. It's the quickest way to … get people sick. There's no benefit to me and Sabrina sitting here saying we got it, and we ain't got it."
Cardi B calls out celebrities & the government:

"If [Trump] is saying 'if you don't have any symptoms of the Coronavirus do not get tested because we don't have enough tests' but a celebrity is saying 'I don't have symptoms but I got tested & I'm positive' that causes confusion" pic.twitter.com/VgKFqIBH8h

— Pop Crave (@PopCrave) March 25, 2020
Never one to bite her tongue, Cardi fired back. She even doubled down on her stance. "People that work regular jobs, people that get regular paychecks, the middle class, the poor, they not getting treated like celebrities, they not getting they f*cking coronavirus results the next day," Cardi explained.
"Not everybody have the luxury to go in they f*cking bedroom and to go in a big-ass house and just stay away from people. A lot of people live in small-ass apartments with multiple people. So it's like, if you're sending me home and I have the corona-f*cking-virus, I'm most likely gonna give it to my spouse, my kids, anybody that's around me."
Cardi continued, "A lot of celebrities, y'all have the luxury to pay whatever the f*ck it cost to get tested and treated. A lot of people don't have that f*cking money. A lot of people don't even have enough money to f*cking afford healthcare."
Cardi also sunk her teeth into the Trump Administration's laxity relative to affordable options.
"I think the government should charge that sh*t to the game and not charge people for it," she said. "Because at the end of the day, this sh*t could've been prevented when they found out about [the] sh*t a couple of months ago, and the sh*t they was doing in China. They shouldn't [charge] no motherf*cking Medicaid, health insurance, none of that sh*t."
Do you agree with Cardi?
Are celebs and athletes being paid to say they're sick?
If Cardi runs for office, does she have your vote?
Watch the videos.
Share your thoughts.