Sean Payton is COVID-19 free.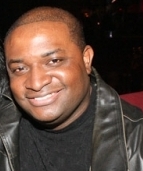 Blog King, Mass Appeal
NEW ORLEANS — Sean Payton, head coach of the New Orleans Saints, has been medically cleared of coronavirus and he's "feeling a lot better" after keepin' his ass home via self-quarantine. The 56-year-old gridiron honcho tested positive for COVID-19 last week following an esoteric bout with respiratory prodromes. Payton, a Super Bowl champion, voiced a précis of his experience Wednesday night during a chinwag on Louisiana's 105.3 FM. "I was cleared yesterday," said a relieved Payton.
"It was quite a process. You spend a lot of time trying to learn as much as you can about it. You see it on the news 24/7 … (Sunday night) is when I first began to feel some flu-like symptoms. You know when you start to feel the chills? Then Monday morning, they were certainly a little more significant. I had a low-grade fever, and the chills were back. That's when I had my test, on Monday. Basically quarantined at the house. I didn't get the test results back for quite a bit."
Sean Payton cleared by doctors from coronavirus https://t.co/2leyFQpqCy

— ProFootballTalk (@ProFootballTalk) March 25, 2020
"When you're basically at home with the symptoms that I had, 85 to 90 percent of people will have mild symptoms and recover fully," Payton continued. "The CDC basically puts out, prior to getting cleared, (that) you have to be three days fever-free … (and) a week from when you first felt symptoms."
"I'm closer to 10 days now," Payton added.
"I've been fortunate … I'm feeling a lot better."
Payton is the first known member of the NFL community to test positive.
Will COVID-19 run rampant throughout the league?
Do you plan to get tested?
Share your thoughts.