Scarface said he's COVID-19 positive.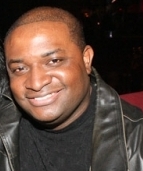 Blog King, Mass Appeal
HOUSTON — My lungs playin' tricks on me? Scarface, lead lyricist of the 90s rap group "The Geto Boys," joins the list of celebs who've tested positive for the novel coronavirus. The 49-year-old rapper (whose real name is Brad Jordan) disclosed his malady on Thursday during a livestream elucidation with fellow bandmate Willie D. Scarface said he's been bilious for weeks, forcing him to finally take his ass to the emergency room where he was inoculated with an IV and antibiotics.
Turns out, he was in worse shape than originally thought. While suffering through pneumonia in both lungs, Scarface experienced a kidney malfunction that rendered him quiescent. Now we know why at night he couldn't sleep; he tossed and turned. "It's not fake," Scarface said in the video.
"People out there thinking this sh*t is a game, it ain't no joke… I felt like I was going to die."
Scarface is recuperating nicely and he's expected to be fine.
He's also preparing to go on tour.
The third member of the clique, Bushwick Bill, died last year from pancreatic cancer.
Should Scarface postpone his musical endeavors and focus on gettin' better?
Besides, aren't large gatherings illegal?
Share your thoughts.