TikTok vixen Ava threatens Dr. Phil.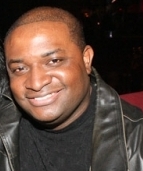 Blog King, Mass Appeal
LOS ANGELES — Aspiring singer Ava Louise is catching hell from all gradients after she threatened to expectorate on Dr. Phil during a nationally-televised chinwag that aired Thursday afternoon. Ava, if you recall, is the supercilious damsel who licked an airplane toilet seat as an impolitic stunt of the "coronavirus challenge." The nauseous ordeal was captured via TikTok video and, yes, it went viral. Disturbing footage shows Ava's tongue licking the john multiple times to prove COVID-19 ain't sh*t. Dr. Phil, 69, was among the many critics to lambaste the upload, drawing the exasperation of the 22-year-old narcissist.
so the woman who licked a toilet cuz of #CoronaVirusChallenge, wants to cough on #drphil. ok this woman needs to stop seeking attention, also she fucked her lips up badly by injections. they look like balloons. all that filler went to her brain! #avalouise https://t.co/fW4xgeVgT6

— CJ360Nation (@npcj3600) March 26, 2020
"I'll pull up and I'll cough on you," Ava told Dr. Phil to which he retorted by labeling her "spoiled and entitled." That wasn't all. Turns out, Ava was just gettin' started. To her, COVID-19 is for old people. "I was, like, really annoyed that corona was getting more publicity than me," Ava explained.
"I just don't think that this is as concerning as possibly as it could be, because I don't have coronavirus. I don't have any symptoms. No one I know has symptoms… You're blowing this pandemic to crazy proportions, instilling fear in the nation, because you feel like it affects [baby] boomers."
"You're the ones who can die, and we can't," she added.
Damn, that's foul.
Ava believes Dr. Phil is a member of the Illuminati.
She also posted a tweet that reads: "Dr. Phil can suck a d*ck. He's just mad I'm hot as sh*t!"
Are you Team Ava or Team Phil?
Watch the disturbing videos.
Share your thoughts.