French Montana facing litigation.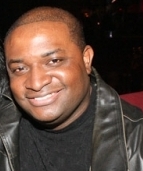 Blog King, Mass Appeal
LOS ANGELES — "Coke Boys" honcho French Montana (real name Karim Kharbouch) faces sexual battery averments after he allegedly pulled a Bill Cosby by drugging a woman and purloining copulation while she was torpid. The lawsuit was filed with the L.A. Superior Court on Thursday (March 26). The alleged vulva pilferage transpired at French's mansion in 2018. According to court docs, the complainant — named Jane Doe — claims French and his clique have "a longstanding practice of inviting women to their recording sessions, or choosing women at bars, and inviting them back to [his] Hidden Hills house."
Once the chicks are inside, French & Co. proffered intoxicants "with the purpose of engaging in sexual acts with [the women], without any regard to whether or not they consented, or were able to consent." The imputation alleges the "defendants would be in control of how much alcohol was provided, always making sure there was excessive amounts given and encouraging the women to drink."
The popsies also ingested a myriad of narcotics without approbation.
French Montana has reportedly been sued for sexual battery https://t.co/urQZyjYQBz

— Pitchfork (@pitchfork) March 27, 2020
Jane Doe said she "blacked out" in a bedroom after taking a shot then, once she "regained consciousness," she witnessed "several men" making an ingress and egress. The next day, Jane Doe was expedited to a Panorama City hospital after she "felt a pain in her pelvis, lower back and vagina."
A rape kit was quickly administered and jizz was discovered inside the cooze. Jane Doe is seeking an unspecified amount of recompense for "extreme emotional distress, anxiety, flashbacks and depression."
French Montana, 35, was hospitalized for insobriety a few months ago.
Does Jane Doe have a strong case?
Do you think French & Co. ran a train on her?
Share your thoughts.