Claws gets a 4th season, however.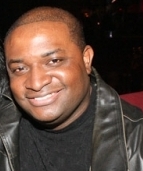 Blog King, Mass Appeal
NEW ORLEANS — If you're a rabid fan of "Claws," I have good news and bad news. The good news is the TNT crime drama has been renewed for a 4th season. Yep, Dixie Mafia honcho Roller and the "Nail Artisans of Manatee County" are back for mo' butchery, money laundering, libidinous deportment and extortion. The bad news is there won't be a 5th season. That's because the 4th installment of the series will be the last. Created by Eliot Laurence, "Claws" delineates the rapacious endeavors of a quintet of manicurists who try to hold their own in a male-dominated mob industry.
Those enamored with full-figured women love the show.
There's certainly no paucity of juicy embonpoint and rotund derrières.
Claws fans! Get hyped! Last and final season 4 is a go! #clawsTNT pic.twitter.com/4lbBaIwx3b

— Jason Antoon (@jasonantoon) October 1, 2019
Avaricious salon owner Desna (Niecy Nash), who cares for her autistic twin brother Dean (Harold Perrineau), supervises a variegated staff that includes best friend Jennifer (Jenn Lyon), Quiet Ann (Judy Reyes), ex-convict Polly (Carrie Preston) and kinky vixen Virginia (Karrueche Tran).
Bisexual crime boss Uncle Daddy (Dean Norris), white boy Roller (Jack Kesy) and his brother Bryce (Kevin Rankin) are founding partners of the Dixie Mafia. Jason Antoon stars as Dr. Ken Brickman.
Season 4 is scheduled to premiere June 2020.
But the coronavirus pandemic could delay the start date.
Do you want the series to end?
Will you miss Desna and the crew?
Share your thoughts.