Rihanna defends single-parenting.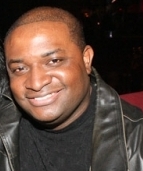 Blog King, Mass Appeal
LONDON — "All that she wants is another baby. She's gone tomorrow, boy!" Coronavirus be damned, Rihanna is ready to conceive and grant nativity to a handful of kids and she couldn't care less if the father sticks around. During a recent chinwag with British Vogue, the 32-year-old songstress delineated plans to have three or four crumb-snatchers by 2030 whether the sperm donor is there or not. Still no word on if she'll spurn child support. Nevertheless, Rihanna's "Barefoot and Pregnant" chit-chat will be featured inside the May edition of the fashion magazine.
#Rihanna says she's planning to have '3 or 4 kids', with or without a man. https://t.co/u50flWGsRG

— etalk (@etalkCTV) March 31, 2020
"I feel like society makes me want to feel like, 'Oh you got it wrong,'" she explained. "They diminish you as a mother (if) there's not a dad in your kids' lives. But the only thing that matters is happiness, that's the only healthy relationship between a parent and a child."
"That's the only thing that can raise a child truly, is love," she added. 
Rihanna, if you recall, recently broke up with longtime inamorato Jameel Hassan.
Rumor has it she's giving up the derrière to rapper A$AP Rocky.
Do you agree with Rihanna's maternal philosophy?
Are fathers necessary?
Share your thoughts.