Oprah donates to coronavirus relief.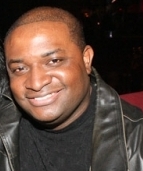 Blog King, Mass Appeal
HOLLYWOOD — Say what you want about Oprah. But, when it comes to charitable benefactions, her efforts are nonpareil. Known for her riveting broadcasts and deep pockets, the 66-year-old television honcho cut a check for $10 million on Thursday to aid coronavirus relief endeavors. The mazuma will be earmarked as follows: One million will go towards America's Food Fund (AFF) — a fundraiser concocted by Leonardo DiCaprio and Laurene Powell Jobs that purveys emergency sustenance to ravenous families.
"In the face of this crisis, organizations like World Central Kitchen and Feeding America have inspired us all with their unwavering commitment to feed the most vulnerable people in need," DiCaprio said in a statement. "I thank them for their tireless work on the frontlines, they deserve all of our support."
.@chefjoseandres and Claire Babineaux-Fontenot have teamed up with @LeoDiCaprio, Laurene Powell Jobs and @Apple to launch America's Food Fund to help feed local communities. pic.twitter.com/O5hl9J8FDi

— Oprah Winfrey (@Oprah) April 2, 2020
The remaining $9 million of Oprah's donation will be dispensed to several COVID-19 initiatives. AFF, by the way, is sponsored by Apple and the Ford Foundation and its motto is: "Feeding Neighbors In Need." Oprah joins a list of celebs who've come out the pocket as of late to fillip coronavirus succor.
Earlier this week, Ryan Reynolds and Blake Lively donated $400,000 to New York area hospitals. Jay-Z, Rihanna, Kylie Jenner and Gwyneth Paltrow have also made sizable contributions.
Oprah's BFF, Gayle King, has been asked to host the 55th annual ACM Awards.
Are you impressed with celebrity responses to the pandemic?
Share your thoughts below.