Sammy creates COVID-19 story.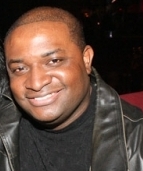 Blog King, Mass Appeal
HOLLYWOOD — At last count, the United States ranked dead last worldwide in coronavirus convalescence and many believe the dereliction has something to do with social distancing (or a lack thereof). In an effort to ameliorate the COVID-19 malady, Samuel L. Jackson wrote a bedtime story titled "Stay the F*ck at Home" and he read it during a video chinwag via Jimmy Kimmel Live. Because of the "Stay-At-Home" order, the show aired from the living room of Kimmel's residence.
"Stay the f*ck at home," Sam read as the piano played softly in the background. "Corona is spreading, this sh*t is no joke. It's no time to work or roam. The way you can fight it is simple my friends, stay the f*ck at home. Now, technically, I'm not a doctor. But motherf*ckers listen when I read a poem. So here I am, Sam F*cking Jackson, imploring you: keep your ass at home. If you want things to get back to normal, don't panic. Just use your dome. Wash your hands, stop touching your face and stay the f*ck at home."
Sam's bedtime story has drawn millions of hits.
Do you agree with him?
Should more people stay the f*ck at home?
Watch Sam spit some verses.
Share your thoughts.