Tiger King series raising eyebrows.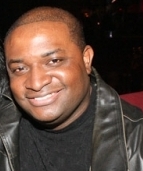 Blog King, Mass Appeal
WYNNEWOOD — Here's all you need to know about the binge-worthy docuseries "Tiger King: Murder, Mayhem and Madness" now available via Netflix: Joe Maldonado-Passage, aka Joe Exotic, is the proprietor and founder of Garold Wayne Exotic Animal Park (G.W. Zoo) located in Wynnewood, Oklahoma. The zoo was named after his deceased brother, Garold Wayne. The park, which opened in 1999, was later renamed "The Greater Wynnewood Exotic Animal Park."
Joe filled the zoo with thousands of exotic animals that were given to him by overwhelmed pet owners. But he ultimately got his ass in trouble when he threatened to become the next David Koresh of Waco, Texas. Joe, who referred to himself as the "Tiger King," treated his wildlife like sh*t.
Joe Exotic was interviewed from prison on March 22.

Here's what he told us pic.twitter.com/ueqTeWfKxh

— Netflix (@netflix) April 3, 2020
Sean Williams, a journalist with 'The Daily Beast,' visited G.W. Zoo in 2019 to concoct a profile on the 57-year-old zookeeper. Here's what he had to say: "When I went, it had rained, and tigers sloshed back and forth in ankle-deep slurry. A man-made lake was neon green and stagnant. A brown bear sat in its own feces while a man fed it potato chips. Ten-pins were scattered around the cages and one monkey enclosure featured a child's kitchen play set."
In conjunction with providing squalid animal care, Joe took advantage of crestfallen ex-cons and ravenous itinerants by paying them $150 per week to work 12 hours a day. They received room and board courtesy of a quartet of dilapidated trailers that were ubiquitous with insects and rodents.
Many staff members were toothless and some addicted to meth.
Joe also gave his workers expired sustenance from Walmart.
'Tiger King' Star Joe Exotic Pissed He Can't Say N-Word in Lost Footage https://t.co/0jscPb3nAw

— TMZ (@TMZ) March 31, 2020
Because they had nowhere to go, Joe's employees were loyal to a fault. One of the workers accidentally stuck her arm inside a cage and a tiger bit it off. Rather than quit, the employee returned to work a few days later after persuading an orthopedic surgeon to amputate her left limb.
Joe — an openly gay polygamist from Garden City, Kansas — married a couple of dudes half his age; namely Dillon Passage, 24, and Travis Maldonado, 23, who took his own life with a bullet to the cranium. The mullet-sporting redneck also had a fling with John Finlay and a few others.
Carole Baskin, owner of non-profit 'Big Cat Rescue,' is Joe's nemesis. When they weren't busy suing each other, they were constantly at each other's throats. Joe called Carole a "bitch" every time the sun came up and he threatened to kill her daily. Joe even made a "Here Kitty Kitty" music video accusing Carole of murdering her millionaire husband, Don Lewis, and feeding his carcass to her cats.
Bon appétit!
Prior to his quietus, Don asked for a divorce which would've left Carole destitute.
He also filed a restraining order claiming Carole threatened to kill him.
Don hasn't been seen since.
That bitch Carole Baskin killed her husband! Here's the proof Joe Exotic was looking for!! pic.twitter.com/5ztHHohK7f

— Kyle Taylor (@K_Taylor16) April 2, 2020
After Carole succeeded in destroying his business, Joe remunerated a hitman $3,000 to take her out. Rather than execute the slaying, the contract killer ran off with the mazuma then pulled a Tekashi 6ix9ine by snitching to federal agents. In addition to the murder-for-hire plot, prosecutors learned Joe euthanized 5 tigers. He also shot a horse and fed him to the felines.
Joe received 22 years in a federal penitentiary.
Now he's caged just like his animals.
Speaking of loyal, Dillon said he's sticking by his man despite the lengthy prison sentence.
"I felt it was only right to stand by him and not judge him for the circumstance because I understood his relationship with Carole," Dillon explained during a recent chinwag with Variety Live.
"It was a very negative kind of thing and he was in a dark place when all of this stuff occurred. He just needed support so I was just going to stand next to him."
Joe, if you recall, ran for U.S. President in 2016. He also ran for Governor of Oklahoma in 2018. Ole Joe is a proud racist and he uttered the N-Word multiple times throughout the mini-series. But the editor decided to omit the derogatory term to eschew racial antagonism.
Again, "Tiger King: Murder, Mayhem and Madness" is available on Netflix.
Do you think Joe is batshit crazy?
Did Carole commit mariticide?
Share your thoughts.