Tekashi 6ix9ine given 'manumit.'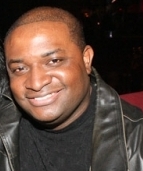 Blog King, Mass Appeal
NEW YORK — Thanks to the coronavirus pandemic, Tekashi 6ix9ine is a free man (sort of). The 23-year-old snitch (real name Daniel Hernandez) was granted manumission from Queens Detention Facility on Thursday amid trepidation of contracting the deadly disease. U.S. District Judge Paul A. Engelmayer approved the indenture put in place by the rapper's lawyers seeking home confinement. Tekashi, who has asthma, told the court he's suffering from respiratory ailments that put him at risk of catching COVID-19. Now he'll serve the remaining four months of his two-year sentence at the crib.
Tekashi will also wear a GPS ankle monitor.
"Mr. Hernandez has been complaining to prison officials this week of shortness of breath," said Tekashi's attorney. "But apparently the warden of his facility will not allow Mr. Hernandez to go to the hospital despite the recommendation of the facility's medical director that Mr. Hernandez be treated by a doctor at a hospital."
Tekashi was sentenced to two years in the penitentiary last year on firearm and racketeering charges. He originally received 37 years but was given a truncated comeuppance after he testified against salient members of the Nine Trey Gangsta Bloods. The old adage goes: "Snitches get stitches!"
If COVID-19 fails to kill Tekashi, the Bloods will certainly try.
Do you agree with Judge Engelmayer's decision?
Would solitary confinement serve as an alternative quarantine method?
Share your thoughts.