Florida husband murders family.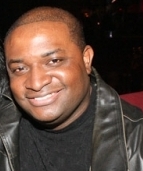 Blog King, Mass Appeal
HAINES CITY — The state of Florida is in mourning after 43-year-old Mark Joseph murdered his wife and kids before turning the gun on himself. The murder-suicide transpired Sunday morning in Haines City, Florida. According to police reports, Mark dialed 911 and told dispatch he shot and killed his family, claiming his wife gave up the ass to another dude. "I just shot my wife and my kids," he told the operator. "You did what?" the dispatcher replied. When officers arrived at the scene, Mark, his 43-year-old wife Marie, his 18-year-old son Darren and 14-year-old son Markus were found dead.
All four suffered gunshot wounds to the cranium.
A damn shame.
Listen to the disturbing 911 call.
Share your thoughts.