Florida residents risking their lives.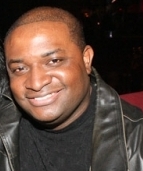 Blog King, Mass Appeal
HIALEAH — Social distancing be damned, Florida citizens decided it was more prudent to stand in line and risk their lives in exchange for complimentary sustenance and unemployment insurance. Lord have mercy. The pecuniary debacle, which entailed coronavirus exposure, transpired Tuesday morning in Hialeah, Florida. It was also captured on video. Reminiscent of the Great Depression, ravenous residents were packed like sardines (much closer than 6 feet) as city officials distributed free food in conjunction with paper applications for unemployment benefits. A very sad scene.
Aerial footage above South Florida shows hundreds of residents risking possible coronavirus exposure — lining up to get paper applications for unemployment benefits as the state tries to fix problems with online filing. https://t.co/5pZApEVjY4 pic.twitter.com/DdiLX2YLrd

— ABC News (@ABC) April 8, 2020
Amid fallout from COVID-19, more than 10 million Florida citizens lost their jobs and many were unable to apply for succor online so they had no choice but to rebuff social distancing guidelines. Some donned facial coverings and some didn't. Unfortunately, the Sunshine State wasn't alone. Food banks across the country (most notably Texas and Pennsylvania) remain overwhelmed with lines several miles long.
Are we headed towards another Depression?
Is it time to send people back to work since they're risking their lives anyway?
Share your thoughts.