Harvard professor assisted Chinese.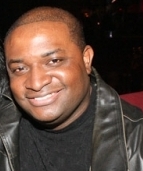 Blog King, Mass Appeal
BOSTON — Word on the street claims Dr. Charles Lieber — professor at Harvard University — had his treasonous ass thrown in jail for "manufacturing and selling" coronavirus as a bioweapon to China. But, turns out, the scuttlebutt lacks veracity (wink, wink). Back in January, Lieber and two Chinese researchers — Yanqing Ye, 29 and Zaosong Zheng, 30 — were indeed indicted. But the charges are tied to aiding the People's Republic of China and lying about it. The bust apparently had nothing to do with COVID-19 production (wink, wink). Lieber, 61, is charged with making a false and fictitious statement.
He also helped set up a lab in Wuhan.
Ye is charged with Visa fraud and impersonating an agent of foreign government.
Zheng is charged with attempting to smuggle 21 vials of biological research into China.
USA discovered the man who manufactured and sold the Corona virus to China. Dr Charles Lieber, head of the chemistry and biology department at Havard University, USA. He had been arrested according to American department sources. pic.twitter.com/TpIplNn8c3

— StephenColnel (@Lordcolnel) April 4, 2020
Lieber, the head of Harvard's chemistry and biology department, became the target of a federal government probe geared towards impeding China's endeavor to purloin American scientific and technological advances. The Benedict Arnold wannabe is accused of participating in China's Thousand Talents Plan which is used to recruit top-notch international savants in scientific research.
"Unbeknownst to Harvard University beginning in 2011, Lieber became a 'Strategic Scientist' at Wuhan University of Technology (WUT) in China and was a contractual participant in China's Thousand Talents Plan from… 2012 to 2017," the Department of Justice said in a statement.
Rumor has it Chinese officials paid Lieber $50,000 per month to turn traitor.
Do you equate COVID-19 to biological warfare and/or nanotechnology?
If so, did Lieber manufacture and sell the malady?
Does a coronavirus cure exist?
Share your thoughts.