Roseanne Barr's conspiracy talk.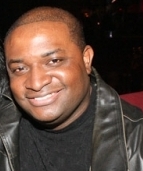 Blog King, Mass Appeal
HAWAII — Here's a conspiracy theory for your ass: Roseanne Barr believes the coronavirus was concocted to extirpate baby boomers which validates her decision to migrate to Hawaii. No bullsh*t. The 67-year-old actress uttered her two cents Sunday night during an appearance on the YouTube series "Quarantined With Norm Macdonald." Roseanne didn't disclose which island she lives on. But Hawaii, as a whole, has less than 400 cases of coronavirus. "99 percent of the Hawaiian people are sequestered and doing exactly what they were told to do," Roseanne said. "There's a military base here as well."
Roseanne Barr, on Norm Macdonald's new YouTube series 'Quarantined with Norm Macdonald,' said, in her opinion, coronavirus was a ploy to kill baby boomers: "I think they're just trying to get rid of all my generation" https://t.co/ZoN4YWMaWn

— The Hollywood Reporter (@THR) April 6, 2020
When asked if she was being proactive by making an egress from the states, Roseanne replied: "You know what it is Norm? I think they're just trying to get rid of all my generation. The boomer ladies that, you know, that inherited their, you know, are widows. They inherited the money so they got to go wherever the money is and figure out a way to get it away from people."
Roseanne didn't clarify who "they" are. But it's no secret COVID-19 has levied a much deadlier impact on elderly victims. During the 15-minute chinwag, Roseanne also said nobody in Hollywood wanted to f*ck her and she drew parallels between the coronavirus and "The Rapture" — the doomsday prophecy biblically elucidated in Revelations. "F*ck, I hope it's not the rapture," Norm retorted.
Do you agree with Roseanne?
Are old people being targeted?
Watch the interview.
Share your thoughts.