Justin Timberlake ingests hot wings.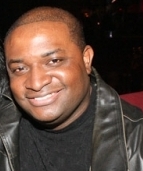 Blog King, Mass Appeal
LOS ANGELES — "Cry Me A River!" Justin Timberlake cried himself a river while becoming the latest sacrificial lamb to make an appearance on the popular YouTube series "Hot Ones" to answer questions for 20 minutes while masticating a plate of scorching hot wings. While sedentary, the 39-year-old vocalist joined "First We Feast" host Sean Evans to confabulate on everything from his affinity for Memphis to his own discography. Justin also enumerated his albums from top to bottom.
Justin Timberlake Shouts Out Patrick Mahomes On "Hot Ones"https://t.co/6JDSuJSuBO pic.twitter.com/WDt8VW3j4L

— BBQ Chiefs (@BBQChiefs) April 9, 2020
As for the spicy wings? As customary, they were nothing short of caliente as evidenced by the proliferation of Scoville Heat Units (SHU). Justin almost waved the white flag early, telling Sean: "Is there a restroom close by? … I'm serious." Justin also said he "went full Patrick Mahomes with this sh*t!"
By the time the chinwag concluded, a tearful Justin could barely see. "Holy sh*t, what's happening right now?" he screamed. "I don't know what's happening to my equilibrium… I feel like I've been poisoned. Is there cyanide in this?" Even though he got his ass kicked, Justin vowed to come back.
Watch the hilarious interview.
Share your thoughts.