Lifetime TV drops 'Salt-N-Pepa' clip.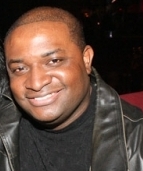 Blog King, Mass Appeal
NEW YORK — "Push it real good!" Network officials at Lifetime Television have released the trailer for their new "Salt-N-Pepa" mini-series. Directed by Mario Van Peebles, the 3-hour biopic chronicles the trials and tribulations of nursing students Cheryl "Salt" James and Sandra "Pepa" Denton who obtained hip-hop stardom in the late '80s after recording music for a friend's school project at New York's Queensborough Community College. Yep, Salt-N-Pepa went to JUCO.
The experiment, needless to say, paid off big time.
Salt-N-Pepa Story trailer. ROAST or RAVE? #saltnpepastory #saltnpepamovie #saltnpepa pic.twitter.com/zLa4RMiBW2

— Roast or Rave (@roastrave) April 13, 2020
Salt-N-Pepa's debut album "Hot, Cool & Vicious" sold more than 1 million copies worldwide and their hit single "Push It" reached No. 1 in three countries. Salt-N-Pepa also became the first female rap group to achieve gold and platinum status. GG Townson of Bounce TV's "In The Cut" will play Salt.
Actress Laila Odom will portray Pepa. Cleveland Berto will star as producer Hurby Azor. Still no word on Deidra "DJ Spinderella" Roper who's suing the group over royalties and lost remuneration.
Watch the trailer.
Share your thoughts.