Lil Ron rescues daddy's garage.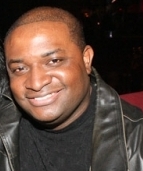 Blog King, Mass Appeal
LOS ANGELES — After his mom grew weary of his diminutive ass lounging around the house, animated pubescent Lil Ron is tasked with volunteering at his dad's auto shop during the apogee of the coronavirus pandemic. The global malady rendered business to a screeching halt, forcing Big Ron to ruminate furloughs with the possibility of closing the garage. "Man, we gotta start making some more money in this thang," Big Ron fumed. "They're trying to shut my damn shop down."
But, thanks to a magic motor oil manufactured by Lil Ron, the shop experienced a sudden boom in business with customers lining up for service. "I heard y'all got that magic oil up in here, I'm gonna need some of that," said an eager patron. Big Ron was ecstatic. "We're back in business baby," he boasted.
Watch the hilarious cartoon.
Share your thoughts.