Nicole puts her hubby on blast.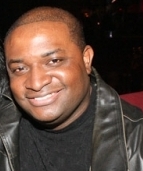 Blog King, Mass Appeal
LOS ANGELES — "When a woman's fed up…" Boris Kodjoe and his wife, Nicole Ari Parker, have practiced social distancing for years… and it's not a good thing. During a recent polemic on Instagram Live, Nicole issued an ultimatum to her husband — saying it's imperative she receives more affection or else. The prepossessing couple share two kids. But it sounds like their romantic flame has been extinguished. "I miss single life… I miss getting text messages for no reason," Nicole, 49, told her fans.
"I miss getting kisses on the back of my neck when I'm making scrambled eggs."
Single life?
Huh?
Damn lady, you're knockin' on 50 while married with children.
Nicole then upped the ante with a libidinous commination of wooing other dudes. "There are people that flirt with you [as a married person], and part of the flirtation that even makes you look at your phone, or [flirt with someone] in your workspace, is that [person] has a freshness or a newness," she explained. "I believe that if you're in it for the long haul, that freshness and newness [should] still be possible."
Nicole's diatribe caught Boris, 47, completely off guard.
Hopefully, he got the message.
"I know we talk about date night, but we need to go ahead and have a date night," Nicole ranted.
Are today's women ungrateful?
Do you smell a divorce?
Was Nicole wrong for airing their dirty laundry?
Watch the video.
Share your thoughts.