Nick Young is Liberace gay.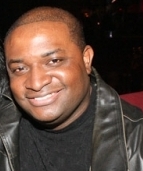 Blog King, Mass Appeal
LOS ANGELES — First coronavirus. Now this: Nick Young, a former NBA guard with the Los Angeles Lakers, is gay. We're talkin' full-blown Liberace gay and there's a visual that's gone viral to serve as corroboration. Nick, who goes by the moniker "Swaggy P," reportedly disseminated an image that shows him holding hands with another dude. The photo leak comes on the heels of last month's social media exchange with music recording artist August Alsina. That's when Nick told August he has some "sexy lips."
Wait a minute … Nick Young??? 2020 is toooooooo much pic.twitter.com/DdplCj3HXb

— REBEL🩸 (@NasirLeigh) April 13, 2020
The homosexual bombshell is hardly a surprise to some. Ex-teammate Jordan Clarkson suspected Nick was a phallus-chaser all along, telling Instagram users "what's news to you ain't news to me." Nick, 34, has two kids and he's engaged to his baby mama, Keonna Green. So it appears he's bisexual.
Nick is without question the highest profile athlete to effectuate a closet egress.
Should your opinion of him change?
Does the "P" in Swaggy P stand for penis?
Share your thoughts.