Karl-Anthony's mother passed.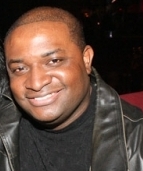 Blog King, Mass Appeal
MINNEAPOLIS — Jacqueline Towns, mother of NBA star Karl-Anthony Towns, passed away Monday afternoon following a lengthy battle with coronavirus. Karl-Anthony, who plays power forward for the Minnesota Timberwolves, raised eyebrows on March 24th when he announced his mother was placed in a medically induced coma. Poor Jacqueline fought as long as she could. But that 'rona is a b*tch! The basketball community is understandably shook. The team released a statement.
Rest In Peace to Jacqueline Towns. Throughout his entire career, it's been evident how special their bond is, and how much love flows through them. Sending so much strength and an abundance of prayers to Karl Towns and his family. pic.twitter.com/mqblb5t22S

— Taylor Rooks (@TaylorRooks) April 13, 2020
"The Towns family is heartbroken by the untimely passing of Jacqueline Towns due to complications as a result of COVID-19," the statement reads. "Jackie, as she was affectionately known among family and friends, had been battling the virus for more than a month when she succumbed on April 13th."
"Jackie was many things to many people," the statement continues. "[She was] a wife, mother, daughter, grandmother, sister, aunt and friend. The matriarch of the Towns family, she was an incredible source of strength; a fiery, caring and extremely loving person who touched everyone she met.
"Her passion was palpable and her energy will never be replaced."
Karl-Anthony's father, Karl Towns Sr., also contracted COVID-19.
But he made a full recovery.
Share your thoughts.