Diddy and Lizzo explain cut-off.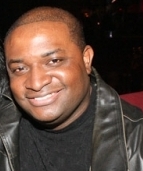 Blog King, Mass Appeal
LOS ANGELES — "Bad Boy" honcho Diddy is catching hell from irate fans after he gave Draya Michele and others the green light to gyrate during his "Dance-A-Thon" but wouldn't allow Lizzo to shake her ass to MoneyBagg Yo's "1 2 3." The twerk-fest went down Easter Sunday via Instagram Live with proceeds going towards coronavirus relief efforts. "Whoa, whoa, whoa!" Diddy told Lizzo while she was busy performing. "Stop the music. It's Easter Sunday. Let's play something a little more family-friendly."
Many believe Lizzo was fat-shamed and/or singled-out because she's morbidly obese.
Diddy shutdown Lizzo but not Draya. 🔥pic.twitter.com/BXGcop6YJG

— ™️Marcus (@TheMisterMarcus) April 13, 2020
Diddy, however, said the decision to shut down Lizzo's twerk had nothing to do with her waistline. "There's one thing I want to make clear. My queen, my sister Lizzo, when I stopped the music, it was because it had a lot of curses in there, not 'cause she was twerking," Diddy explained on Instagram.
"She's one of the best twerkers in the world, Ok? So let's keep that clear. It wasn't about twerking — you're allowed to twerk on Easter."
Lizzo echoed a similar sentiment. "The music was explicit," the 'Truth Hurts' singer reiterated. "He didn't want songs about stuff I did saying [explicit things and cursing] being played around children."
Are you buying their excuse?
Does Diddy have a beef with full-figured women?
Is it appropriate to twerk on Easter?
Watch the "Dance-A-Thon."
Share your thoughts.