Trump challenges reporters' claims.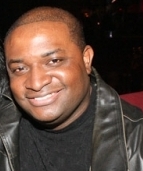 Blog King, Mass Appeal
WASHINGTON — President Donald Trump is sick and tired of being held culpable for what's discerned as a leisurely reaction to the coronavirus pandemic and he vented his exasperation during a national address Monday afternoon. The 2-hour polemic is arguably the most unhinged presidential ebullition ever captured on camera. Trump's deportment was anything but cool, calm and collected. With millions of unemployed mothaf*ckas relegated to sedentary status at home, the Commander-in-Chief opened the White House briefing by dimming the lights and playing a propaganda video that accuses media members of disseminating spurious reports to besmirch his presidency.
.@kaitlancollins: "You said when someone is president of the United States their authority is total. That is not true. Who told you that?"

President Trump: "We're going to write up papers on this…the governors need us one way or the other…" pic.twitter.com/fg1nacXbPA

— CSPAN (@cspan) April 13, 2020
"It's very sad when people write false stories," Trump ranted. A room full of journalists wasted no time gettin' in his ass. "I've never seen a video like that played in this room. It looks a bit like a campaign ad. Who produced that video for you? Why did you feel the need to do that?" a reporter asked.
"Because we're getting fake news and I'd like to have it corrected," Trump retorted.
Moments later, the president lashed out at journalists — calling them "ungraceful" and "fake." Then came the straw that broke the camel's back. Constitution be damned, Trump told a global viewing audience that, as president, he has "total authority" to coerce state governments to defrost our frozen economy.
"The President of the United States calls the shots," Trump reiterated.
Damn!
Should we call him King Trump?
In other news… whilom President Barack Obama is endorsing Joe Biden.
Watch Trump's press conference.
Share your thoughts.