Britney Spears shares a dance.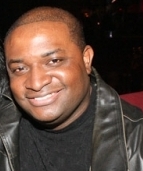 Blog King, Mass Appeal
LOS ANGELES — Britney Spears has had enough of self-quarantine. Amid boredom from the coronavirus "Stay-At-Home" order, the "Oops… I Did It Again" singer broke the Internet on Thursday when she disseminated an Instagram video of herself gyrating to Justin Timberlake's song, "Filthy," from the 2018 album, "Man of the Woods." She even gave her ex a shout-out with the caption: "I know we had one of the world's biggest breakups 20 years ago ….. but hey the man is a genius!!!! Great song JT."
Justin Timberlake responds to Britney Spears' Instagram post calling him a "genius." pic.twitter.com/H6EIHRZjiZ

— Pop Crave (@PopCraveMusic) April 16, 2020
Justin, 39, replied with a slew of emojis in approbation. If you recall, the former lovebirds called it quits in 2002. Later that year, Justin released "Cry Me A River." Fast forward 18 years and circumstances are significantly different. Justin is married to Jessica Biel and they have a kid together.
Britney, a 38-year-old mother of two, is knockin' boots with Sam Asghari.
Are you impressed with her moves?
Share your thoughts.