Orlando Brown slams Will Smith.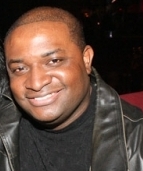 Blog King, Mass Appeal
LOS ANGELES — First, he said Raven-Symoné aborted his neonate. Then he claimed Nick Cannon 'waxed his jimmy.' Now ex-Disney star Orlando Brown is accusing Will Smith of raping him when he was a kid. The child molestation claim was made during a profanity-laced tirade by the former "That's So Raven" actor and, yes, it was captured on video. "You raped me as a kid, b*tch-ass n*gga… and you're still trying to mothaf*ckin' get away with the sh*t," Orlando ranted while combing his nappy hair in the 5-minute clip.
"Every time I see you I want to slice your neck, motherf*cker… you're a f*cked up person!"
The 32-year-old thespian also said he's Michael Jackson's son.
Orlando's polemic comes on the heels of the infamous video that charges Cannon with siphoning his phallus when they were child stars several years ago. "Ok, look fine, do you want me to tell everybody? Ok fine. Nick, I let you suck my d*ck. And I liked it," he proclaimed while gawking at the camera.
Orlando is a junkie who suffers from mental illness.
He was recently arrested for breaking into Jackson's Neverland Ranch.
Do you think Orlando was raped?
Watch the disturbing video.
Share your thoughts.