La La and Kelly explain raw sex.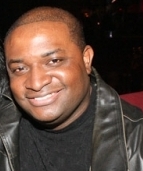 Blog King, Mass Appeal
ATLANTA — "Let's talk about sex, baby!" La La Anthony and Kelly Rowland are longtime BFFs who prefer feral copulation in multiple positions — including doggy-style. The licentious pair logged into their Instagram accounts the other day and shared their fantasies with millions of titillated fans. When asked to expound upon her sexual proclivity, La La said, "I like it from the back. If all you do is missionary, then I'm going to consider you to be a lazy lover." Kelly replied, "I'm a church girl, so I like missionary."
Lala Anthony and Kelly Rowland Talk about Their Favorite Sex Position. #lalaanthony #kellyrowland #lala #pressplay #queen_music08 #onsite pic.twitter.com/bvhEpeuG4h

— Queen_music08 (@QMusic08) April 17, 2020
In case you didn't know, "missionary" is a coital placement in which the chick lies on her back while the inamorato climbs on top. It's a conventional, albeit monotonous, position for many couples. "I like missionary, but really I'm a rider," Kelly added. La La, 38, is the wife of NBA star Carmelo Anthony.
Kelly, 39, is a former member of "Destiny's Child."
Last week, the ladies discussed toy utilization in the bedroom.
Do you appreciate their transparency?
Is it TMI?
Watch the girl chat.
Share your thoughts.