Seth Rogen has marijuana habit.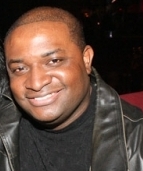 Blog King, Mass Appeal
VANCOUVER — "I'm in love with Mary Jane. She's my main thang…" Everybody's dealing with the coronavirus pandemic in their own idiosyncratic way. For "Pineapple Express" star Seth Rogen, self-quarantining equates to smoking an "ungodly" amount of marijuana. During a recent chinwag on "Jimmy Kimmel Live!," Seth spewed an elucidation of his weed-puffin' propensity as a COVID-19 coping mechanism. "We are not all in this together because this has not been that bad for me," he explained.
"I have kind of been self-isolating since 2009. So many of our friends wanted to do pottery, we got a literal third wheel, me and my wife. We have a kiln, we found a place that will deliver clay in this time of quarantine."
Seth Rogen admits he's been smoking 'truly ungodly' amounts of weed while quarantining https://t.co/k0h4cJvZll

— Daily Mail Celebrity (@DailyMailCeleb) April 17, 2020
The Canadian actor is also an advocate of social distancing. "All I want is to see everyone for 15 to 25 seconds. I don't need to get close," said Seth, 38. "I'm more than happy to go out, wave to my friends and speak to them for 15 seconds and everyone go on their merry way. Again I'm really built for this."
Then, as the proverbial cherry on top, Seth gave himself a pat on the back for using condoms. "The fact that I have no kids is making this truly not that bad," he boasted. "I will be lying alone on my death bed having not talked to anyone in 15 years and I'll be like, 'It was worth it for the coronavirus sh*t.'"
Do you agree with Seth's self-quarantine philosophy?
Does smokin' too much weed put healthy lungs at risk?
Watch the interview.
Share your thoughts.