Khloé & Tristan expecting No. 2.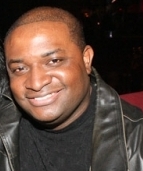 Blog King, Mass Appeal
LOS ANGELES — Here's one way to cope with the "Stay-At-Home" order: get naked, get freaky and procreate. According to a close source, Khloé Kardashian is indeed gravid with Tristan Thompson's second neonate. Amid scuttlebutt they're no longer an item, the turbulent lovebirds have quarantined together since the accouchement of the coronavirus pandemic. Tristan, a power forward with the Cleveland Cavaliers, cheated on Khloé multiple times and one of the paramours is family friend Jordyn Woods. But that was then and this is now. While under lockdown, they've obviously made the choice to intumesce their household and, rumor has it, the gestation is hardly a mistake.
"Khloe and Tristan are together, and they're pregnant," said the insider.
"The pregnancy was planned."
Khloe Kardashian Pregnant – 'Knocked Up' Quarantining w/ Tristan!! https://t.co/7ZvmWzhcs2 pic.twitter.com/rbuItkef1L

— Style Monument (@stylemonument) April 17, 2020
Khloé's decision to get knocked up shouldn't come as a surprise. During a recent episode of "Keeping Up with the Kardashians," the reality TV star and Tristan discussed the possibility of concocting a sibling for their 2-year-old daughter, True Thompson. "What happens if we have another girl?" Tristan asked.
"Who is having another girl with you?" Khloé replied.
"Listen, I'm just saying, True does need a sibling," he countered.
"I might need to borrow some sperm or get some from you," she added.
Are you happy for Khloé and Tristan?
Should they finally tie the knot?
Or, should Tristan pull out?
Share your thoughts.