Oakland cop kills 'unarmed' negro.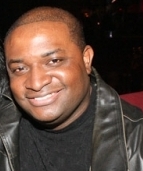 Blog King, Mass Appeal
OAKLAND — Law enforcement officials in San Leandro, California are catching hell after a cop smoked an unarmed black dude on Saturday (April 18th). The sanguinary ordeal went down inside Walmart in full view of panicked patrons. It was also captured on video. Cell phone footage shows 33-year-old Steven Taylor brandishing a baseball bat as officers warned him to drop it. After Taylor refused, a cop tased his ass. The hobbled miscreant then dropped the bat while stumbling down the aisle. Taylor fell to the ground seconds later as customers yelled, "Don't shoot him no more!"
Rather than effectuate an arrest, the officer proceeded to shoot the unarmed negro two more times unnecessarily which included a 'kill shot' as he stood over him. A spokesperson for the San Leandro Police Department said Taylor was extirpated for "swinging a baseball bat" at police officers.
Taylor suffered from paranoid schizophrenia and bipolar disorder.
Should the officer face murder charges?
Was police brutality involved?
Do black lives matter?
Watch the graphic video.
Share your thoughts.