Coco Gauff very depressed at 16.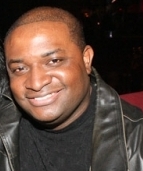 Blog King, Mass Appeal
DELRAY BEACH — Handling preeminent success at an early age is not easy to do. Not convinced? Just ask tennis extraordinaire Coco Gauff who contemplated sitting out a year to cope with depression. The 16-year-old wunderkind raised eyebrows the other day when she told 'Behind the Racquet' she's "really depressed" as a repercussion of lofty expectations and desolation. Because she's so young, Coca has made a habit of mortifying elder opponents.
But that comes with a cost. "That led to loneliness at tournaments, which leads to sadness, so for a period of time she was unhappy," said Candi Gauff, Coco's mom. "I don't want to say the word 'jealousy,' but it was a spirit of, 'Why is this young girl winning?' So she was isolated."
Coco Gauff on Grappling with Depression and Realizing She Needed to Play Tennis 'for Myself' https://t.co/AC7Ep3QrYO

— People (@people) April 16, 2020
Coco, whose been homeschooled since 3rd grade, also remains ostracized from traditional scholastic events. "You are seeing other kids posting photos of going to these high school events, and you're wondering what would life be like if I didn't play tennis," Candi explained.
Fortunately, Coco hasn't been diagnosed as being batsh*t crazy.
However, a trip to the shrink wouldn't be the worst idea in the world.
"She was never clinically depressed, never diagnosed with depression, never seen anybody about depression," said Corey Gauff, Coco's father. "There's no medicine going on. This is a kid's personal pressure that they put on themselves and how they deal with it and how they mature."
Is it time for Coco to seek professional succor?
Or, do you think she'll work her way through it?
Share your thoughts.