Deranged mother abuses daughter.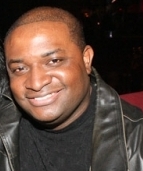 Blog King, Mass Appeal
MONTE CLAROS — Ana Maria Teixeira had her abusive ass thrown in the slammer after she beat the sh*t out of her 7-year-old daughter while her ex-husband, Ricardo Caique de Araújo, recorded the assault for social media. The ghastly ordeal went down on April 13th inside their low-income abode in Monte Claros, Brazil. Cell phone footage shows a belligerent Ana smacking the little girl multiple times in the countenance. She also appears to slam the child's head against the bed post.
The kid came home with a jizz-filled condom she found in the street, causing Ana to blow a gasket. After landing several punches, the psycho mom spanked the wailing youngster with an extension cord. Rather than intervene, Ricardo recorded the pummeling then threatened to upload it if Ana refused to reconcile.
Sick bastard.
Ricardo was also arrested.
Watch the disturbing video.