The Masaka Kids impressed Drake.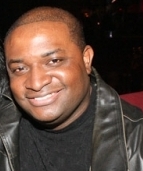 Blog King, Mass Appeal
UGANDA — The Masaka Kids are now famous and they owe it all to Drake. Known for their choreographic prowess, the Ugandan orphans participated in Drake's "Toosie Slide" challenge on Friday and knocked it out the box. Drake disseminated their performance via social media 24 hours later and the video has gone viral on TikTok, Twitter and Instagram. Suuna Hassan, the group's manager, told TMZ the Masaka Kids were hoping to poke Drake's curiosity when they posted their rendition of the 'Slide.'
Turns out, they caught everyone else's attention too.
WATCH:
The @masakakids came through and absolutely smashed @Drake's #ToosieSlideChallenge. 🔥pic.twitter.com/NamCRqC7lo

— Today's Hit Music (@XfmUG) April 19, 2020
Since the video's accouchement, the group has gained more than 120,000 Instagram followers in conjunction with boatloads of mazuma in donations and charitable contributions. Drake also gave the children a shout-out, drawing tears of joy from Hassan and his dancin' whippersnappers.
Drake's "Toosie Slide" challenge has provided a much needed distraction during the coronavirus pandemic.
Watch the Masaka Kids do their thing.
Share your thoughts.