R. Kelly owes IRS delinquent taxes.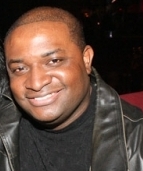 Blog King, Mass Appeal
CHICAGO — His bank account is telling him "no". But the IRS is telling him "yes". It'll take more than a stimulus check to rectify R. Kelly's pecuniary predicament. That's because the 53-year-old vocalist owes the IRS a mind-blogging $1.8 million in back taxes. Kelly, who's serving time for a myriad of sexual assault charges for bangin' underage popsies, is seeking early manumission from MCC Chicago due to the coronavirus pandemic. But prosecutors argued he's a flight risk so his request was denied. The "Bump N' Grind" singer has already generated more than $200,000 in royalties this year.
So he certainly has the means to skip town.
R. Kelly Owes $1.88 Million to IRS, Says That Means He's No Flight Risk https://t.co/Dc649CPwyl

— TMZ (@TMZ) April 20, 2020
Kelly's lawyers, however, filed an indenture claiming his delinquent tax debt serves as assurance. They believe there's no way in hell Kelly flees the country with an exorbitant tax lien hovering above his head. Besides, prior to incarceration, a cooperative Kelly "made absolutely no attempt to flee" and "never once failed to appear" in court.
An inmate on Kelly's floor recently tested positive for COVID-19.
Is an emancipation warranted?
Do you think he's a flight risk?
Share your thoughts.