Las Vegas Mayor wants reopening.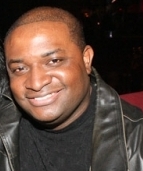 Blog King, Mass Appeal
LAS VEGAS — If you're sick and tired of the "Stay-At-Home" order, you're not alone. Immortality be damned, Las Vegas Mayor Carolyn Goodman raised eyebrows on Wednesday when she implored government officials to reopen casinos at her behest despite an upsurge in coronavirus deaths. The audacious request was made during a chinwag with CNN's Anderson Cooper. So far, 150 Vegas residents have died amid complications from COVID-19. When asked to explain how casinos could reopen safely, Goodman said that's not her problem. "It is up to them," she responded.
A frustrated Cooper removed his glasses, rubbed his eyes, and took a deep breath.
The temerarious politician then upped the ante by volunteering Vegas strip patrons as "control group" guinea pigs to see how many will perish without social distancing. No bullsh*t. She's dead serious. With a population of 2.3 million coupled with a revolving door of tourists, Nevada is a pecuniary hotbed for slot machine and table game revenue. Goodman wants hotels and restaurants reopened too.
The "Stay-At-Home" order has ingurgitated millions of dollars and the Mayor has had enough.
"You're talking about the disease. I'm talking about life and living," Goodman told Cooper.
"That makes no sense," Cooper replied.
"This isn't China. This is Las Vegas," she argued.
"Wow, okay, that's really ignorant," he retorted.
Watch the heated interview.
Share your thoughts.